Now
In daily conversation, variations on the question "What are you up to?" come up a lot. The concept of a /now page, created by Derek Sivers, is to share what you're focused on at this point in your life.
Sharing developing ideas and goals helps me externalize my priorities and commit/be held accountable to them. But I'm also hoping this page helps me connect with like-minded people.
---
Somewhere in Ontario, Canada.
Working remotely as a web developer with the folks at Mattermost.
Learning
I've focused on front-end development in my coding career thus far, but I want to learn more about other frameworks and the full-stack of development. Currently, I'm trying to finish a course on Microservices with Node JS and React.
Outside of code, I most-recently completed "Social Work Practice: Advocating Social Justice and Change". It's via The University of Michigan on edX. One of the 'possibles selves' I've conjured up during my lifetime works in the social work realm. So, why not? I feel like there's so much to learn from this space.
I'm really interested in how I can blend and apply my coding and research background in the social work field.
Inspiration
Reading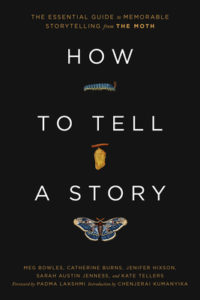 How to Tell a Story:
The Essential Guide to Memorable Storytelling from The Moth
Meg Bowles
Catherine Burns
Jenifer Hixson
Sarah Austin Jenness
Kate Tellers